Health isn't merely the absence of disease or symptoms; it is a state of wellbeing characterized by vitality, satisfaction and wholeness. We cultivate wellbeing by knowing ourselves deeply and consciously making choices to take in what nourishes us and eliminate what doesn't. We seek to enhance our wellbeing by continuously striving to close the gap between our ideal selves and our true selves, thus reducing the dissonance and blockages that deplete our energy and undermine our health. We recognize the need for positive social connection and we seek to cultivate open, caring and supportive relationships with others.
Using the Green Zone Practices we seek to become our best self and support others in doing the same. We pay close attention to our thoughts, actions, relationships, beliefs, work and experiences and how these aspects of our life either support or undermine our intention for healthy living. Becoming aware of signs that we are out of integrity with our true self, supports us to reinterpret and transform painful experiences and re-establish the healthy flow of our own life force.
Caring for ourselves and for one another is essential to creating human sustainability and that is what we will be doing all week.
When is the last time you slowed down to…
reflect on your life and the way you are living it?
explore the ways in which you are caring for your mind, brain, heart and nervous system?
examine how your relationships are supporting or undermining your energy?
consider how your choices are impacting your health?
contemplate your personal footprint, and asked yourself about the impact that you want to have and the legacy you want to leave behind?
The Green Zone Health Adventure is an invitation to connect with yourself and others, examine old beliefs, explore your deepest desires and have some fun. This adventure will take place in the beauty of the Archipelago of the Swedish Capital, Stockholm, allowing you to commune with nature and reset your nervous system. We'll unplug from technology and the unconscious patterns that activate our lives and instead plug into our own life-force generating energy, enthusiasm and creativity for healing, rejuvenation and intentional living.
We'll use a variety of power tools for this work. FIRO Theory is the underlying psychological model offering the scaffolding for building greater health, wellbeing and aliveness. We'll incorporate aspects of The Human Element, Radical Collaboration, mind-body medicine, interpersonal neurobiology, psychology, a variety of spiritual traditions, contemplative science, organizational health, movement, and executive leadership. In small groups and paired activities we'll create a learning lab in which to practice and gain new awareness. We will laugh and play remembering that these are important options in our life and work. We'll also use creative writing as a healing and exploration tool to rewrite and reinterpret past experiences and to begin writing the next chapter in the book of your life.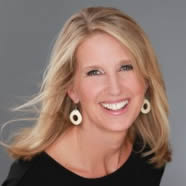 Celeste Blackman
Co-Founder
The Green Zone Culture Group
Celeste is a global consultant, trainer and coach who is passionately committed to living a fully alive, meaningful, healthy and fun life. Celeste is most alive and vital when learning and exploring. She loves to learn new things, both physical and mental. She feels most alive at the top of a snow-covered mountain, hiking through the woods, doing yoga, teaching, and facilitating the emergence of people and ideas. She is a seeker who enjoys sharing and collaborating with fellow travellers. Learn more...

Kurt Karlsson
CEO, Partner, Consultant
CoreCode
Kurt is an experienced consultant, trainer and coach and has been working with groups and leadership training for over 30 years. He feels most alive being in situations when people explore themselves in a loving and supportive way. He is curious and often trying to find new ways of thinking and doing things. It´s so beautiful to be in the moments where real meetings happen, where I can look at myself with curiosity, love and compassion.

Magdalena Helander
Partner, Consultant
CoreCode
Magdalena is a former journalist who used to write about other people, and who's now encouraging others to find their own story, safely supported by the Green Zone Practices. She's focused on breaking through conflict, creating sustainable collaboration. She feels fully alive when there is space for all aspects of human life; and when she's creative and steps far outside the box – preferably inviting others to accompany her and do the same.
Venue
This workshop will be held at the Ljungbergsgården in Tynningo Island.
Ljungbergsgården
Near Vaxholm, Sweden
Tynningo Island
Ljungbergsgården website...
Attire
Dress for the seminar is casual and comfortable.
Weather Forecast
Tynningo Island weather forecast...
Directions
Forget about driving. The conference center is on a small island northeast of Stockholm. Accessible via ferry service from Stockholm. Perhaps a map will help:
$3,305.00
The workshop fee is 24,300 Swedish krona (SEK) plus Swedish VAT (value added tax) of 675 krona. The workshop fee must be paid in SEK. This makes the total price SEK 30,375. The price in dollars shown above is estimated and may fluctuate over time.
This fee includes: working material, lodging, all meals and the Swedish Value Added Tax.
Payment is due on June 15, 2017.
The workshop will run with a minimum of 10 and a maximum of 20 participants.
Cancellation Policy
Receive a full refund if cancellation is made more than four weeks before workshop starts, 50% refund if cancelled 2-4 weeks before the workshop and no refund if cancellation is made less than 2 weeks before the start of the workshop.